headlamp wire
---
Recently our company received a custom order for a headlamp wire. The internal structure of the wire is ten stranded wires, and the external use of TPU sheath. The technical difficulty is to ensure th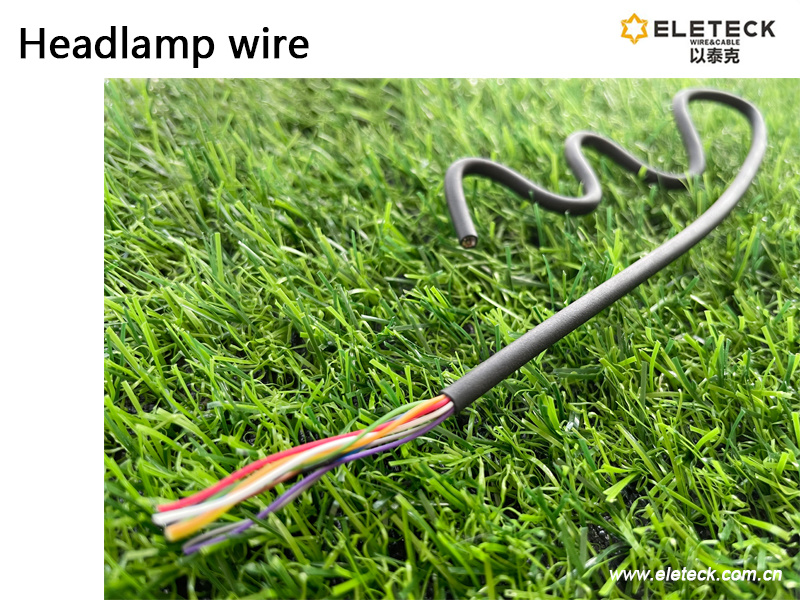 Recently our company received a custom order for a headlamp wire. The internal structure of the wire is ten stranded wires, and the external use of TPU sheath. The technical difficulty is to ensure that parts of the wire can be freely shaped.
Multi-copper core cable is generally not free to shape, like all kinds of power supply wires around us, network cables are so. In order to achieve this requirement, we add wire into the product to increase the hardness of the wire so as to facilitate the shape. But the resistance of the wire bending ability is weak, the wire repeatedly bent several times will break. The broken wire will cause damage to the copper core line, or even directly Pierce the sheath resulting in leakage accidents.
However it couldn't stop the ELETECK team. Our engineers quickly came up with a solution to redesign the wiring interior and produce a sample. The whole project took very short time. The molds and samples were all completed and delivered to the customer headquarters for certification.
With ELETECK team has accumulated years of development and production experience, the workshop at the same time with PVC, TPU, silica gel, teflon and other more than a dozen kinds of external materials pledged out of the ability, has a multi-material composite wire, special demand cable research and development production advantages.
The above information comes from Huizhou ELETECK Wire and cable Co., LTD., if you want to know more wire and cable information, please check on www.eleteck.com.cn.