Further development of energy storage wires and cables -- high-power liquid-cooled charging wires for clean energy vehicles
---
With the concerted efforts of theELETEK teammember, we successfully overcome many difficulties and delivered the goods to the customer within the agreed deadline. Charging pile liquid-cooled wire was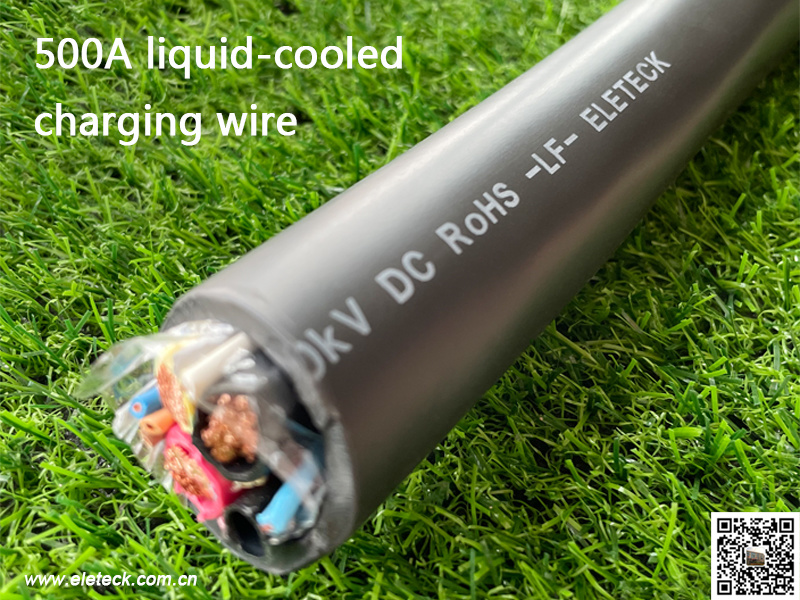 At the beginning of 2021, our foreign customers need to develop a 500A DC charging wire. This kind of wire and cable with large current and large power can transmit large current and generate considerable heat during its working process. Therefore, the cable must use liquid cooling technology which can cool the temperature in a short time and last a long time. With the concerted efforts of theELETEK teammember, we successfully overcome many difficulties and delivered the goods to the customer within the agreed deadline. Charging pile liquid-cooled wire was created around 2017. After two or three years of development, it has been applied to new energy vehicles. The V3 Supercharging Pile, for example, at the Tesla booth in Shenzhen in May 2021, uses liquid-cooled wires.
During the NPC and CPPCC sessions in 2021, Yao Wujiang, a deputy to the National People's Congress and a technician from the Technology Group, suggested that the development of new energy storage industry should be accelerated, and the industrial technology related to energy storage needs to be continuously improved. The production of 500A liquid-cooled charging wires is just a grain of sand in the field of energy storage wires and cables. There are photovoltaic cables, wind power cables and many other categories waiting for us to break through.

ELETEK is committed to bean expert ofenergy storage cable, whichresearch related products for many years. For more information about energy storage wires and cables, please collect the website www.eleteck.com.cn.