More and more thick charging lines for new energy vehicles need more design and manufacturing experience from manufacturers
---
Recently, our new energy vehicle charging line exported overseas has been produced and is preparing for final inspection and export. This DC charging line is very "strong". I has seen many models of D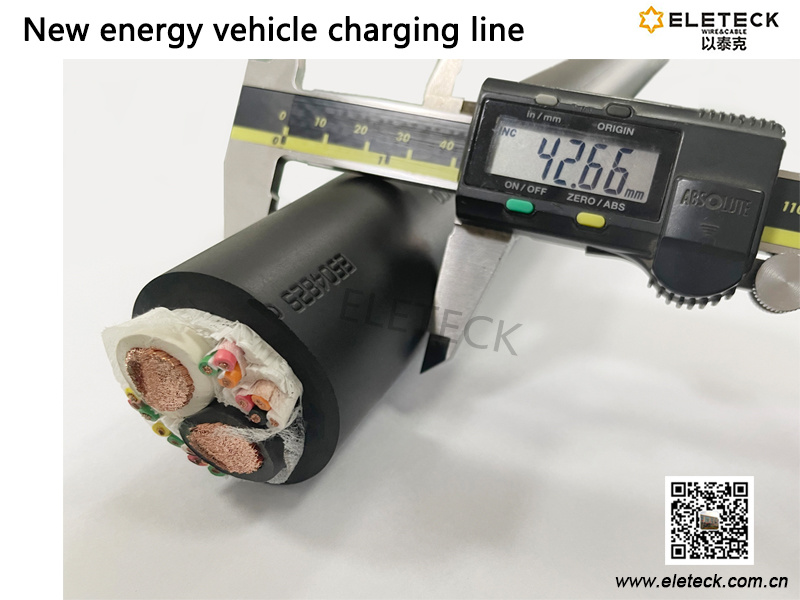 Recently, our new energy vehicle charging line exported overseas has been produced and is preparing for final inspection and export. This DC charging line is very "strong". I has seen many models of DC charging lines, but this one looks very shocking.
Its weight is not light. It can be imagined that if it is extended to more than five meters, it is not very friendly to users with small strength, but today's technology can only give up some convenience if it wants to be fast.
For the future new energy vehicles with higher power, the charging line may have to rise to another level, which is a test for all aspects of the cable. With the experience of many models we produce now, no matter how complex the needs can be solved in the future. Welcome to log in to the official website of Eleteck for consultation.
The above information is from the official website of Huizhou Eleteck wire and cable Co., Ltd. www.eleteck.com.cn. If you want to learn more about the charging line of new energy vehicles, please collect the website.