Difference of Insulation Material between UL3266 Waterproof Line and UL11028 Waterproof Line
---
What's the difference between UL3266 and UL11028 when they use XLPE outer cover (insulation) and UL11028 when they use MPPE outer cover? PE has low heat resistance, it will soften at around 78 ~C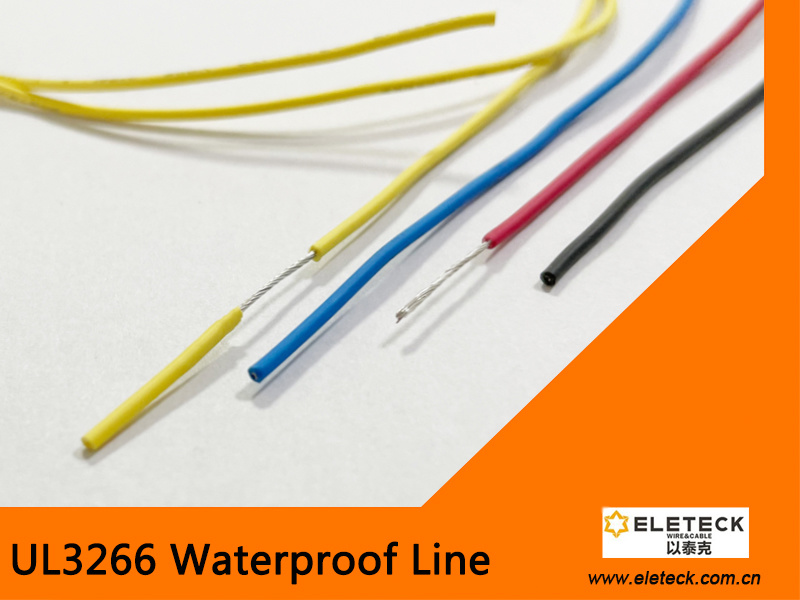 What's the difference between UL3266 and UL11028 when they use XLPE outer cover (insulation) and UL11028 when they use MPPE outer cover?
PE has low heat resistance, it will soften at around 78 ~C, and its flame retardant is not good. It can not pass VW-1 test. However, after crosslinking, XLPE not only significantly improves the mechanical properties, environmental stress cracking resistance, chemical corrosion resistance, creep resistance and electrical properties of PE, but also significantly improves the temperature resistance level.Although the performance is better, radiation cross-linking is more troublesome, time-consuming, material-consuming, high cost and low production efficiency.
MPPE is a modified polyphenylene ether. After modification, it feels good and easy to form. It is not easy to produce stress cracking after forming. It has good heat resistance and low price, but its light resistance is poor.
The above information comes from the official website of Eleteck Wire and Cable Co., Ltd. www.eleteck.com.cn in Huizhou. For more information about UL3266 water proof line, please collect the website.