Dazzling new energy vehicle brands, quality as the new energy vehicle charging line
---
Zhiji, Nezha, Xiaopeng, ideal, Zero run, geometry, Weilai Dazzling new energy vehicle brands and new energy vehicle charging lines of the same quality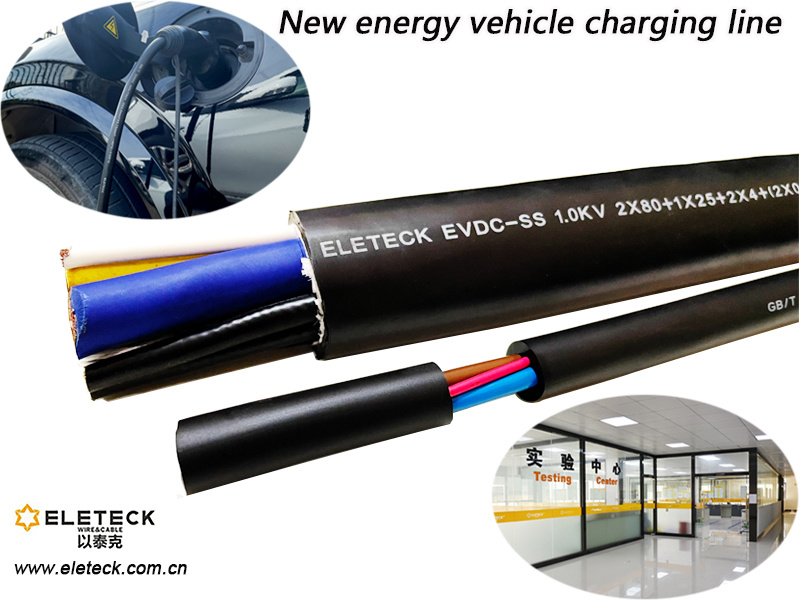 Charging cables for new energy vehicles
Zhi Ji, Ne Zha, Xiao Peng, Ideal, zero run, geometry, nio.....
Looking at these new brands in recent years, we know that the era of new energy vehicles is accelerating. Baidu, Ali, Apple, Huawei and other cross-border giants are also participating in the battlefield. In my opinion, the following development is mainly based on technology. Blindly doing resource integration is no different from changing the soup, and only with their own technology can they stand out.
It is the same for our wire and cable manufacturers. New energy vehicle charging cables and other products should be continuously optimized and developed, and the problems exposed over time should be solved. Only by maintaining high quality can we obtain more customers' recognition.
ELETECK has many years of experience in the design and manufacturing of new energy vehicle charging cables. After years of exploration and improvement of products, we have: professional laboratories, actual use scenarios, the real environment of wind and sun exposure and other experimental methods; Has a variety of specifications of international quality new energy vehicle charging cables, including 16A, 32A and other AC charging gun lines, 150A, 200A and other DC charging gun lines, EVDC - SS/RSS/SSPS/RSSPS, EVDC - S90U/RS90U/S90S90PU/RS90S90PU, EV - SS/RSS/SSPS/RSSPS, EV - S90U/RS90U/S90S90PU/RS90S90PU series gb charging line, EVE, EVJE and other American standard charging line.
The above information is from the official website of Huizhou Eleteck Wire and Cable Co., LTD., www.eleteck.com.cn. If you want to know more about charging cables for new energy vehicles, please collect the website.