The DC fast charging line is very important in the charging pile of mixed energy vehicles
---
There are few components that can affect the rapid charging development of mixed energy vehicles, but the technological level of its core components determines the efficiency of DC charging. For examp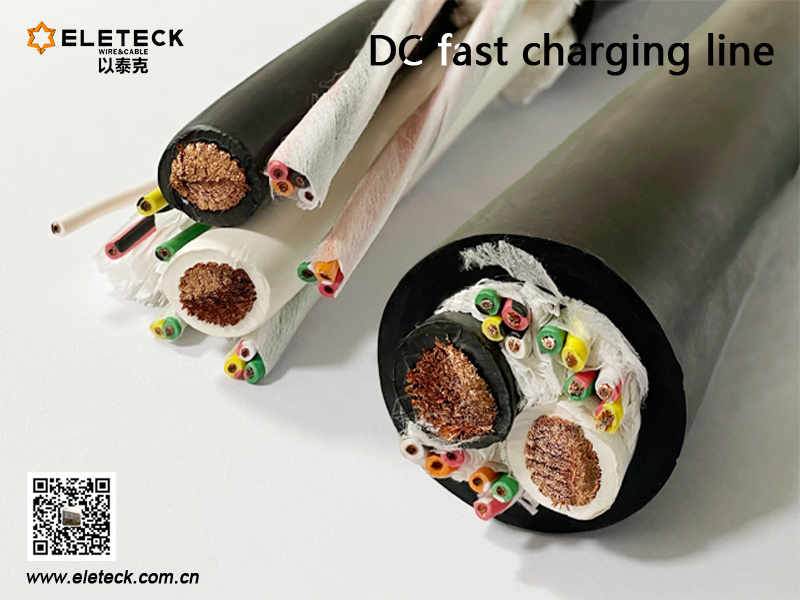 There are few components that can affect the rapid charging development of mixed energy vehicles, but the technological level of its core components determines the efficiency of DC charging. For example, the battery inside the car needs to ensure whether it can withstand the input of large current, and the charging pile should ensure that the current is transmitted safely and effectively by the DC fast charging line.
Many factors such as power, heat dissipation, volume and cost of DC charging wires need to be considered comprehensively in the development of fast charging. How to meet the high power current transmission with relatively low cost and at the same time to ensure heat dissipation and remove leakage, short circuit and other safety hazards are the basic requirements for the production of DC charging cables.
The best solution at this stage is to use liquid cooling technology. Compared with traditional air cooling, its heat dissipation efficiency is greatly improved. This can raise the voltage in the wires and increase the current transfer to allow the car to charge quickly. At the same time, the volume of liquid cooled cable is small and the material cost is low, which can bring more profit to the manufacturer.
However, the r&d cost of liquid-cooled wires is relatively high. For example, the r&d of a 500A liquid-cooled wire recently exported by us has cost a lot of time and money. However, for the charging pile, it only needs to be transformed by liquid cooling, which is not complicated.
So it can be said that the charging wire is the core component of the charging pile of clean energy vehicles. Dc charging wire is very important in the environment where fast charging is becoming a market demand.